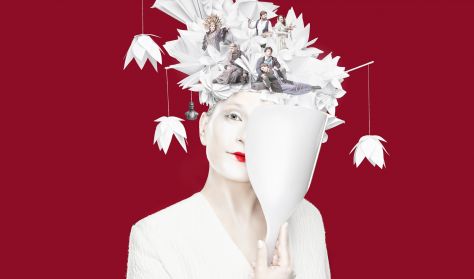 Madama Butterfly
Giacomo Puccini
Madama Butterfly
Opera in three acts, in Italian with Hungarian and English surtitles
Information on standing places for sold-out performances
If all seats are sold out for the selceted time, 64 standing seats at reasonable prices for the 3rd floor balcony become available 2 hours before the start of the performance. Tickets can be purchased at the Opera House ticket office and online. Please note there is limited view from the side seats and the standing places, but the performance can be followed on screens.
The tale of Cio-Cio san and Pinkerton stands out as one of the finest romantic tragedies ever written. Convinced that her 'temporary marriage' is not only legally binding, but also founded on reciprocated feelings, 'Madama' Butterfly loses every last shred of hope, until death offers the only possible escape. 'Had it not been set in an exotic locale far from here,' went the commentary on the play that inspired the libretto, 'the suffering would be unbearable.' For opera lovers, Puccini's wonderful music elevates tragedy to the heights of catharsis.
AUTHORS
Opera in three acts, in Italian, with Hungarian and English surtitles
A concert by the OPERA Orchestra
Opera in two parts, three acts, in Italian, with Hungarian and English surtitles
Warning! The basket time limit is about to expire!
estimated time left:
00:00
Time limit has expired. Please, put item(s) in to basket again.
---