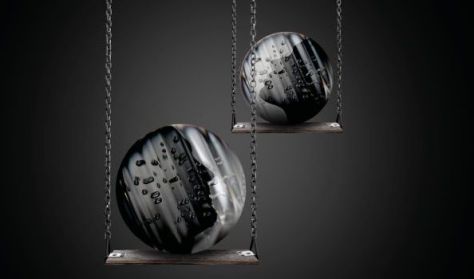 Pelléas et Mélisande
Opera in five acts, in French with Hungarian and English surtitles
more
Nincs aktuális előadás
Ön egy múltbeli eseményre keresett rá. Kérjük, válogasson aktuális kínálatunkból a Jegy.hu keresőjében!
Last event date: Saturday, March 12 2022 7:00PM
The plot might remind some viewers of Tristan und Isolde, as it also involves an older man standing in the way of two young lovers whose passion for each other costs them their lives. This piece nearly devoid of actual stage action unfolds in the borderlands between dreams and reality, which is exactly what piqued Debussy's interest! An exciting pairing with this remarkable and somewhat surreal world will be the Danish ensemble Hotel Pro Forma founded by Kirsten Dehlholm, and their unique stylistic language. What they do is create productions that span branches of the arts and genres, merging the visual arts with text, theatre, installations and architecture, not to mention the many other forms they develop through their constant dialogue with each other.
Wolfgang Amadeus Mozart LA FINTA GIARDINIERA (THE PRETEND GARDEN-GIRL) Comic opera in three acts, two parts, in Italian with Hungarian and English surtitles
ROST ANDREA ft. HOT JAZZ BAND Songs from a Girl's Bedroom – I Could Have Danced All Night A special program with the opera diva
60-minute tour starts every day at 13:30, 15:00 and 16:30 in English. Price: 3500 HUF Beginning with 15 March 2022, at the completely restored Opera House guided tours are available again for fans of architecture and culture. Get to know how this citadel of opera and ballet has been reborn, how the beautiful interior has regained its former glory, and what innovations have been installed to enable the staging of spectacular productions.
Hungarian-language tours start every Sunday at 13:30. Price: 2500 HUF
Opera-mix in two parts, is Hungarian with Hungarian and English surtitles The Barber of Seville / The Marriage of Figaro…
Warning! The basket time limit is about to expire!
estimated time left:
00:00
Time limit has expired. Please, put item(s) in to basket again.
---