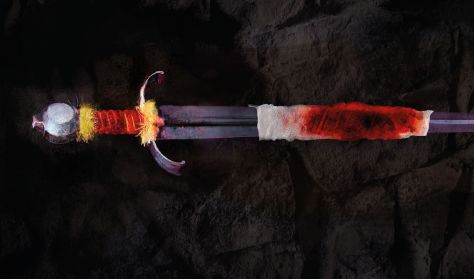 2
Hunyadi László
Opera in three acts, in Hungarian, with Hungarian and English surtitles
János Hunyadi is responsible for the tolling of bells around the world; Mátyás Hunyadi is the hero of a string of folk tales; László Hunyadi inspired "only" an opera. An opera that is actually about his younger brother, the last great King of Hungary, or at least the events leading up to his rule. However, our current aim is not to raise László from the dead, who was the reason for and explanation to why Mátyás Hunyadi ended up on the throne. True that the original score, heard for the first time in almost ninety years, provides an excellent opportunity to play the part of the knight, executed while he was still young. The purpose of this production is to stage a piece authentic to the original and to use it to showcase the Opera's artistic and technical possibilities.
AUTHORS:
Libretto based on Lőrinc Tóth's drama 'Két László' by: Béni Egressy
Text reworked by: Szilveszter Ókovács
Urtext score by: Katalin Szacsvay Kim
Director: Szilveszter Ókovács
Artistic consultant: András Almási-Tóth
Set and costume designer: Krisztina Lisztopád
Animation designer: Zsombor Czeglédi
Artistic assistant: Erika Tóth
Assistant director: Mária Anna Kovács
Choreographer: Tamás Solymosi
Assistant to the choreographer: Marianna Venekei
Company répétiteur: Attila Szakács
Répétiteurs of the Hungarian National Ballet Institute: Olga Chernakova | Dmitrij Taraszovics Kirejko
English surtitles: Kinga Keszthelyi
Director of the Children's Chorus: Nikolett Hajzer
Chorus director: Gábor Csiki
CAST:
King László V: Dániel Pataky
Ulrik Cillei, the regent: András Palerdi
Erzsébet Szilágyi: Klára Kolonits
László Hunyadi: Szabolcs Brickner
Mátyás Hunyadi: Gabriella Balga
Mária Gara: Erika Miklósa
Featuring dancers of the Hungarian National Ballet | the students of the Hungarian National Ballet Institute
Warning! The basket time limit is about to expire!
estimated time left:
00:00
Time limit has expired. Please, put item(s) in to basket again.
---