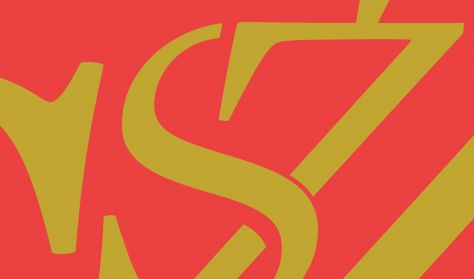 2
Gustav Mahler: Symphony No. 8
Concert performance in Latin and German with Hungarian and English surtitles
Nincs aktuális előadás
Ön egy múltbeli eseményre keresett rá. Kérjük, válogasson aktuális kínálatunkból a Jegy.hu keresőjében!
Last event date: Friday, October 01 2021 7:59PM
Thanks both to the spectacular development of our Orchestra and Chorus and to the size of Eiffel Art Studios' Locomotive Hall 327, since 2020 we have been able to perform Mahler's enormous creation at the beginning of each season as a sort of preparation. Each year, it is directed by a different conductor. The work was last performed in Hungary 13 years before our grand undertaking: Hungary was first able to perform it in 1983 (!) and it has been played on two occasions since by the ad hoc companies of various artistic institutions. There is hardly a more appropriate piece for launching our Opera Total orchestra series than this powerful symphony, which will involve almost every single one of our musicians, who in themselves could make up a number of orchestras.

Mahler: Symphony No. 8 in E-flat (Symphony of a Thousand)

Cast
Magna Peccatrix: Eszter Sümegi 
Una pœnitentium: Gabriella Létay Kiss 
Mater gloriosa: Eva Bodorova
Mulier Samaritana: Katarzyna Kuncio
Maria Aegyptiaca: Atala Schöck 
Pater ecstaticus: Károly Szemerédy 
Pater profondus: András Palerdi 
Doctor Marianus: Ales Birscein
Featuring the Hungarian State Opera Orchestra, Chorus and Children's Chorus
Gala concert at the OPERA
Fairy tales and music from a far-off land Please note that this programme is in Hungarian and we do not provide any translations.
Johann Sebastian Bach – Felix Mendelssohn-Bartholdy ST MATTHEW PASSION Oratorio in one part, in German, with Hungarian and English surtitles
Please note, that this programme is in Hungarian language and we do not provide translations! Interactive production for children based…
Rudi van Dantzig / Toer van Schayk / Pyotr Ilyich Tchaikovsky SWAN LAKE Classical ballet in three acts
György Ránki KING POMADE'S NEW CLOTHES Contemporary Opera Children's opera in one part, in Hungarian, with Hungarian and English surtitles.
Warning! The basket time limit is about to expire!
estimated time left:
00:00
Time limit has expired. Please, put item(s) in to basket again.
---