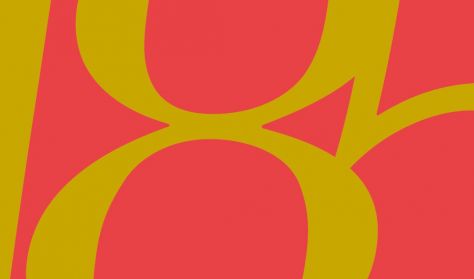 New Year's at the Opera House
NEW YEAR'S AT THE OPERA HOUSE
Beethoven: Symphony No. 9
more
Information on standing places for sold-out performances
If all seats are sold out for the selceted time, 64 standing seats at reasonable prices for the 3rd floor balcony become available 2 hours before the start of the performance. Tickets can be purchased at the Opera House ticket office and online. Please note there is limited view from the side seats and the standing places, but the performance can be followed on screens.
Nincs aktuális előadás
Ön egy múltbeli eseményre keresett rá. Kérjük, válogasson aktuális kínálatunkból a Jegy.hu keresőjében!
Last event date: Sunday, January 01 2023 7:30PM
For the 10th time, the performance of the famous Symphony No. 9 will dominate the OPERA's New Year celebrations. Back in the day, its Hungarian premiere was directed by the same Ferenc Erkel who was also the OPERA's first music director. Every year, a different brilliant composer is selected to direct the masterpiece, and there is nobody at the OPERA who is better acquainted with this work and who can express with more confidence or greater strength the inherent values and message that make the work perfect to underscore the hope of a new year. What makes the performance even more special is that this will be the first time it will include the 28 pages of Mahler's notes that reaffirm Beethoven's score in a number of points.
Beethoven: Symphony No. 9 in D minor, Op. 125 (Mahler's version)Conductor: Ádám Medveczky
Soloists: Gabriella Létay Kiss, Anna Kissjudit, István Horváth, Krisztián Cser
Featuring the Hungarian State Opera Orchestra and Chorus
Inaugural by Dr András Csókay neurosurgeon
Hosted by Szilveszter Ókovács general director
Hungarian-language tours start every day at 13:30, 15:00 and 16:30. Price: 5000 HUF Please note that the auditorium is closed for visits during rehearsals. In case a guided tour takes place at such a time, the route takes visitors to special, hitherto unseen areas. Guided tours are not available during performances.
Ferenc Erkel HUNYADI LÁSZLÓ Opera in four acts, in three parts, in Hungarian, with Hungarian and English subtitles
Rudi van Dantzig / Toer van Schayk / Pyotr Ilyich Tchaikovsky SWAN LAKE Classical ballet in three acts
Little SleepingBeauty - premiere Youth programme This performance is not recommended for chrildren under the age of 4.
Children's production for little ones Please note, that this programme is in Hungarian and we do not provide any translations.
A 60-minute tour starts every day at 13:30, 15:00 and 16:30 in English. To request a tour in other languages…
Warning! The basket time limit is about to expire!
estimated time left:
00:00
Time limit has expired. Please, put item(s) in to basket again.
---