2
L'incoronazione di Poppea (The Coronation of Poppea)
Opera in three acts, in Italian with Hungarian and English surtitles
Monteverdi's final work for the stage dates from 1642, meaning the dawn of the genre of opera.  It is customary to consider this music by the 75-year-old master to be the first true opera, which both back then and ever since has been praised for its originality, its melodiousness as well as for its multi-layered depiction of the human features of the characters. From all of this, it appears that Poppea's relevance has not changed one whit over the course of the centuries. The piece will be staged by András Almási-Tóth and Bence Varga at the Eiffel Art Studios in an unusual format: the Opera has commissioned Máté Bella to create a rescored new version spiced with contemporary musical elements.
Poppea, Nerone:
Bori Keszei
Nerone, Emperor of Rome:
Tibor Szappanos
Ottavia, Nerone:
Andrea Szántó
Ottone, Poppea:
Krisztián Cser
Seneca, a philosopher:
Péter Fried
Drusilla, Ottone:
Eszter Zemlényi
Arnalta, Poppea:
Bernadett Wiedemann
Libertino, a captain:
Attila Varga-Tóth univ. stud.
Littore:
Lőrincz Kósa univ.stud.
Nutrice, Ottavia:
Mária Farkasréti
Virtue:
Andrea Brassói-Jőrös
Lucano, a poet and soldier:
Gergely Dargó
AUTHORS
Composer:
Claudio Monteverdi / Máté Bella
Librettist:
Giovanni Francesco Busenello
Hungarian text:
Ferenc Anger
Director:
András Almási-Tóth / Bence Varga
Dramaturg:
Eszter Orbán
Costume designer:
Krisztina Lisztopád
Movement director:
Eszter Lázár
Hungarian surtitles based on the translation of Anna Mária Kovács by:
András Almási-Tóth
English surtitles:
Arthur Roger Crane
Assistants to the director:
Katalin Lázár / Albert Mányik
Musical assistants:
Erika Dallos / Katalin Doman / Jean Klára / Anikó Katona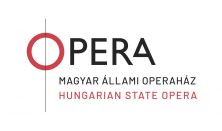 Buy tickets
Buy tickets
Opera in three acts, in Hungarian, with Hungarian surtitles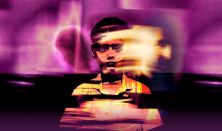 Buy tickets
Philip Glass / Jean Cocteau Les Enfants Terribles A ballet-opera by Philip Glass based on the story by Jean Cocteau,…