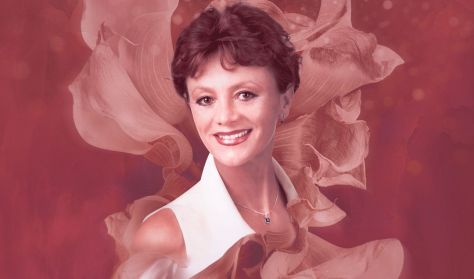 Ildikó Pongor 70 Ballet Gala
Balletgala in two acts
On both sides of the stage – the celebration of an artist
Nincs aktuális előadás
Ön egy múltbeli eseményre keresett rá. Kérjük, válogasson aktuális kínálatunkból a Jegy.hu keresőjében!
Last event date: Saturday, June 24 2023 7:00PM
Ildikó Pongor has been a defining figure of the Hungarian National Ballet for several decades, where she first danced all the important female figures of the ballet oeuvre, and later acted as an artistic director and a choreographer. Vienna and Stockholm were important stages of her international career, but she also appeared in other major cities of Europe, North America, and the Far East. In 2012, she only said farewell the stage as a dancer; as a ballet master, she has an indisputable merit in the creation of many productions to this day. On her birthday, we celebrate the multi-award-winning Eternal Member and Master Artist of the OPERA with a gala featuring excerpts from the most popular classics, and we may see her on stage again for a short time among her students as well.
Part 1
László Seregi / Aram Khachaturian: Spartacus (excerpt)
Marius Petipa / Alexander Gorsky / Kasyan Goleizovsky / Michael Messerer / Ludwig Minkus: Don Quixote (excerpt)
Wayne Eagling – Tamás Solymosi / Pyotr Ilyich Tchaikovsky: The Nutcracker (excerpt)
Part 2
Rudi van Dantzig – Toer van Schayk / Pyotr Ilyich Tchaikovsky: Swan Lake (Act Three)
Featuring the students of the Hungarian National Ballet Institute.
Conductor: Thomas Herzog
Editor, director: Tamás Solymosi
Host: Melitta Gyüdi
Featuring the Hungarian State Opera Orchestra
A 60-minute tour starts every day at 13:30, 15:00 and 16:30 in English. To request a tour in other languages (Italian, Spanish, German, French and Hungarian), please get in touch with the OperaTour team. Please note that the auditorium is closed for visits during rehearsals. Guided tours are not available during performances.
Carl Orff CARMINA BURANA Scenic cantata, in the original languages, with Hungarian and English surtitles
Richard Wagner DAS RHEINGOLD Opera in one act, in German, with Hungarian and English subtitles
László Seregi / Aram Ilyich Khachaturian SPARTACUS Ballet in three acts
Giuseppe Verdi RIGOLETTO Opera in three acts, in Italian, with Hungarian English and Italian subtitles
A fun tour around the Eiffel Art Studios Please note that this programme is in in Hungarian and we don…
Warning! The basket time limit is about to expire!
estimated time left:
00:00
Time limit has expired. Please, put item(s) in to basket again.
---