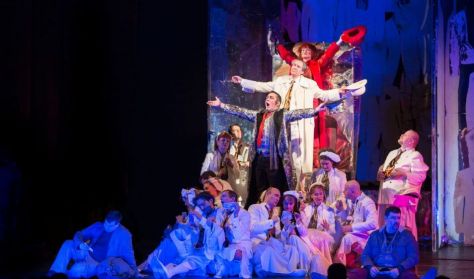 King Pomade's New Clothes
Children's opera in two parts, in Hungarian, with Hungarian surtitles
His Majesty King Pomade has a big problem: he doesn't have a single thing to wear for his name day celebration, because he's already worn every piece of clothing in his wardrobe. Sometimes more than once! But then two strange weavers arrive in the kingdom to promise the king garments woven from a miraculous cloth – and not just any kind of garments: only people who are honest and true will be able to see them!
György Ránki's popular children's opera is at heart built around the world of Hungarian folk song, but also incorporates jazz and parodic styles. With sparkling musical humour, the composer holds a carnival mirror up to the hypocritical world of the royal court. (And please don't tell anyone, but the king is naked!)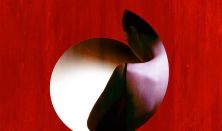 Buy tickets
Opera in two parts, three acts, in Italian, with Hungarian and English surtitles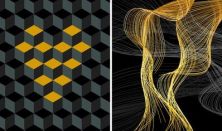 Buy tickets
Both operas are being directed by Csaba Káel on the Bánffy Stage at the Eiffel Art Studios.
Buy tickets
Opera in three acts, in Italian, with Hungarian and English surtitles