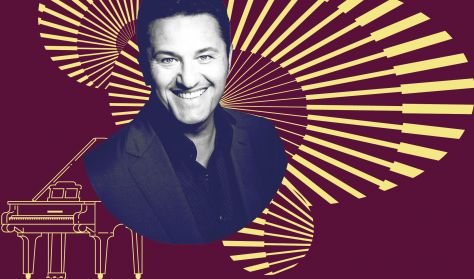 Stars' recitals with piano: Piotr Beczała
Song and aria recital in two parts, with Hungarian, English, and same-language subtitles
Napjaink egyik legismertebb nemzetközi sztártenorja Lengyelországban született, itt is kezdte tanulmányait, azonban hamarosan Svájcban folytatta, karrierje Linzben és Zürich operaházaiban indult. Piotr Beczała nevét a 2000-es évek elején rövid időn belül Európa minden jelentős színházának közönsége megismerte, 2006-ban a San Franciscó-i Operában és a New York-i Metropolitanben is bemutatkozhatott, ahol azóta is rendszeres vendég. Népszerűségét hangja szépsége mellett annak az elkötelezettségnek köszönheti, amit minden egyes szerep megformálásakor tanúsít. Széles operarepertoárja mellett operettek és kórusművek rendszeres szólistájaként is látható. Számos alakítása hangfelvételen és filmen is élvezhető, de rendszeresen készít tematikus CD-ket is, Szláv operaáriák (Slavic Opera Arias) című lemezét az Opera News 2011 legjobb felvételének nevezte. A lengyel énekest már pályája kezdetén láthatta az Erkel Színház közönsége a mantovai herceg szerepében Verdi Rigolettójában, később pedig különböző operagálák alkalmával lépett fel Budapesten. A nagyszabású előadások után most a bensőséges hangulatú Sztárestek zongorával-sorozatban tér vissza az Operaház színpadára.
Közreműködik: Piotr Beczała
Zongorán közreműködik: Helmut Deutsch
NEW YEAR'S AT THE OPERA HOUSE Concert
Verdi's funeral opera Concert performance in Latin with Hungarian and English surtitles
Zoltán Kodály Opera Total – Psalmus100 Concert in two parts
Warning! The basket time limit is about to expire!
estimated time left:
00:00
Time limit has expired. Please, put item(s) in to basket again.
---