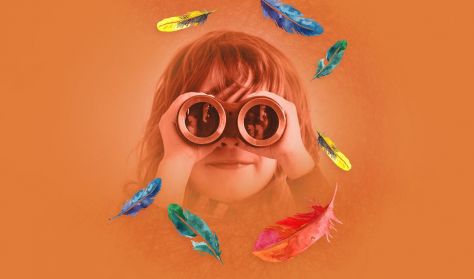 2
Opera Tour with Papageno
Attila Toronykőy
OPERA TOUR WITH PAPAGENO
60-minute guided tour of the Opera House. For primary school children.
Please note that this programme is in in Hungarian and we do not provide any translations.
The world of OPERA is a magical place. Participating children will get a glimpse into this mysterious world, which they will get to know, along with the hidden secrets of the Opera House and the art of opera performance, under the guidance of the Tour Leader, and the clucking bird-man from The Magic Flute. From the cellar to the attic, and from the buffet to the stage, some big surprises await. And by the time the singing starts, every little secret will be revealed. 
Pyotr Ilyich Tchaikovsky THE QUEEN OF SPADES Opera in three acts, in Russian, with Hungarian and English subtitles
Giuseppe Verdi LA TRAVIATA Opera in two parts, three acts, in Italian, with Hungarian, English and Italian subtitles
László Velekei - Marianna Venekei - Kristóf Várnagy / Béla Bartók DANCETRIPTYCH (Premiere) Three one-act dance pieces in two parts
Warning! The basket time limit is about to expire!
estimated time left:
00:00
Time limit has expired. Please, put item(s) in to basket again.
---