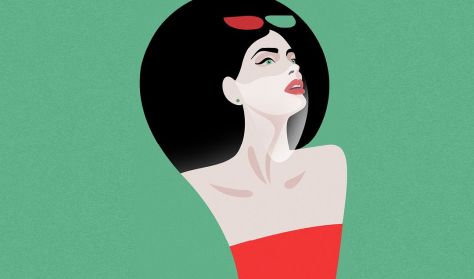 2
L'Italiana in Algeri
Gioachino Rossini
L'ITALIANA IN ALGERI
Opera in two acts, in Italian, with Hungarian, English, and Italian subtitles
After Il barbiere di Siviglia and La Cenerentola, Rossini's third most frequently performed opera is L'italiana in Algeri. This titillating tale belongs to the ranks of "rescue operas" - a favourite genre of the era that usually stipulated having a beautiful young woman being captured and awaiting torture or death until her heroic beloved arrives on the scene to rescue her. In this case, a resourceful Italian lass is kidnapped by an Algerian bey yearning for a new wife, and outwits him herself – to everyone else's great satisfaction. The title character, Isabella, is one of the wittiest and most wonderful female characters in the entire operatic literature.
This work is being presented at the Opera House in a production by Máté Szabó.
AUTHORS
Librettist: Angelo Anelli
Set designer: Balázs Cziegler
Costume designer: Anni Füzér
Choreographer: Gábor Katona
Dramaturg, Hungarian subtitles: Judit Kenesey
English subtitles: Arthur Roger Crane
Chorus director: Gábor Csiki
Carl Orff CARMINA BURANA Scenic cantata, in the original languages, with Hungarian and English surtitles
Péter Eötvös VALUSKA Commedia tragica in twelve tableaux, one act, in Hungarian, with Hungarian and English surtitles
Wolfgang Amadeus Mozart PARÁZSFUVOLÁCSKA – The Magic Flute for Children Fairy-tale singspiel with intermission for pretzels, in Hungarian, with Hungarian…
Warning! The basket time limit is about to expire!
estimated time left:
00:00
Time limit has expired. Please, put item(s) in to basket again.
---