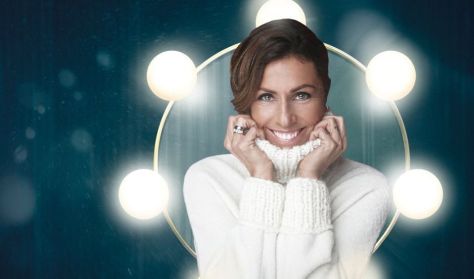 ERIKA MIKLÓSA
Prima donnas
ERIKA MIKLÓSA
Festive gala concert with Hungarian and English surtitles
Primadonnák
MIKLÓSA ERIKA

A békés budapesti operaélet állóvízét 1991-ben váratlanul egy alig húszéves kiskunhalasi lány kavarta fel. Egy meghallgatáson az Éj királynője hírhedt áriájával brillírozott, Ütő Endre azonnal szerződtette a Zeneakadémiát nem végzett lányt. Miklósa Erika Papagenaként mutatkozott be, sportolói múlttal, ragyogó alkattal, friss hanggal, valamint olyan természetes életörömmel és kicsattanó energiával, amely régóta hiányzott az OPERÁ-ból. Sorra jöttek a koloratúrszoprán főszerepek, miközben a fiatal művész Hamari Júliánál tökéletesítette tudását. Az Erkel Színházban 1995-ben énekelte először az Éj királynőjét, azt a szerepet, amely világszerte a névjegyévé vált. Több mint háromszázszor, a világ valamennyi jelentős színpadán elénekelte Mozart hősnőjét. Miklósa Erika számára kiemelten fontos a társadalmi szerepvállalás, 2014 óta pedig a Virtuózok zsűrielnöke.
NEW YEAR'S AT THE OPERA HOUSE Concert
Zoltán Kodály Opera Total – Psalmus100 Concert in two parts
Verdi's funeral opera Concert performance in Latin with Hungarian and English surtitles
Warning! The basket time limit is about to expire!
estimated time left:
00:00
Time limit has expired. Please, put item(s) in to basket again.
---