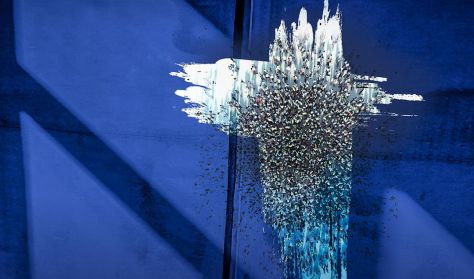 Der Messias (Messiah) – staged concert
Staged oratorio in three parts, without intermission, in Hungarian, with Hungarian and English surtitles
Nincs aktuális előadás
Ön egy múltbeli eseményre keresett rá. Kérjük, válogasson aktuális kínálatunkból a Jegy.hu keresőjében!
Last event date: Thursday, December 30 2021 11:00AM
Proclaiming (notably with the popular "Hallelujah" chorus) the coming and resurrection of the Saviour, Messiah remains to this day one of the most popular of Handel's works. A little under half a century after its 1742 world premiere in Dublin, it was performed for the first time in the revised and rescored German-language version Der Messias created by Wolfgang Amadeus Mozart. The "German Messiah" thus is the fruit of an extraordinary "collaboration" between two geniuses: the scintillating brilliance of Händel as interpreted by Mozart.
Mozart's arrangement is sung in a new Hungarian translation by Ádám Nádasdy. 
AUTHORS
Music revised by: Wolfgang Amadeus Mozart
Original, English-language libretto compiled from biblical passages by: Charles Jennens
Libretto translated into German by: Friedrich Gottlieb Klopstock / Christoph Daniel Ebeling
Hungarian text: Ádám Nádasdy
Director: András Almási-Tóth
Set designer: Sebastian Hannak
Costume designer: Krisztina Lisztopád
Movement director: Edit Rujsz
Chorus director: Gábor Csiki
English translation of Ádám Nádasdy's text by: Arthur Roger Crane
CAST
Condouctor: Gergely Kesselyák
Soprano: Rita Rácz
Alto: Atala Schöck
Tenor: István Horváth
Bass: Krisztián Cser
Opera in three acts, one part, in English, with Hungarian and English surtitles
László Seregi / Károly Goldmark / Frigyes Hidas: THE TAMING OF THE SHREW This performance is not recommended for chrildren under the age of 12. Ballet in two acts
Beginning with 15 March 2022, at the completely restored Opera House guided tours are available again for fans of architecture and culture. Get to know how this citadel of opera and ballet has been reborn, how the beautiful interior has regained its former glory, and what innovations have been installed to enable the staging of spectacular productions.
Marius Petipa / Alexander Gorsky / Kasyan Goleizovsky / Michael Messerer / Ludwig Minkus DON QUIXOTE Classical ballet in three…
Opera in two parts, four acts, in Italian, with Hungarian and English subtitles
Guaranteed tours: A 60-minute tour starts every day at 13:30, 15:00 and 16:30 in English and French. To request a…
Warning! The basket time limit is about to expire!
estimated time left:
00:00
Time limit has expired. Please, put item(s) in to basket again.
---