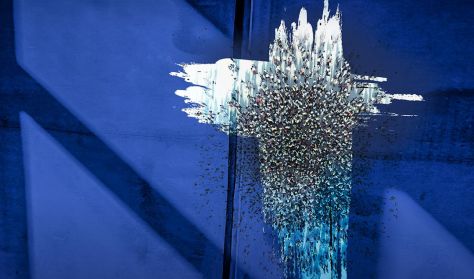 DER MESSIAS (MESSIAH) - concert
Georg Friedrich Händel – Wolfgang Amadeus Mozart
DER MESSIAS (MESSIAH) – concert
Oratorio in three parts, without intermission, in Hungarian, with Hungarian and English surtitles
Proclaiming (notably with the popular "Hallelujah" chorus) the coming and resurrection of the Saviour, Messiah remains to this day one of the most popular of Handel's works. A little under half a century after its 1742 world premiere in Dublin, it was performed for the first time in the revised and rescored German-language version Der Messias created by Wolfgang Amadeus Mozart. The "German Messiah" thus is the fruit of an extraordinary "collaboration" between two geniuses: the scintillating brilliance of Händel as interpreted by Mozart.
Mozart's arrangement is sung in a new Hungarian translation by Ádám Nádasdy.
Sir Kenneth MacMillan / Franz Liszt / John Lanchbery: MAYERLING Ballet in three acts
Rudi van Dantzig / Toer van Schayk / Pyotr Ilyich Tchaikovsky SWAN LAKE Classical ballet in three acts
László Seregi / Károly Goldmark / Frigyes Hidas: THE TAMING OF THE SHREW This performance is not recommended for chrildren…
Warning! The basket time limit is about to expire!
estimated time left:
00:00
Time limit has expired. Please, put item(s) in to basket again.
---