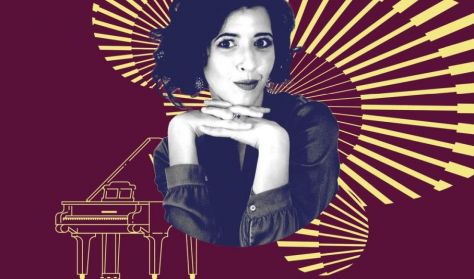 Stars' recitals with piano: Lisette Oropesa
Song and aria recital in two parts, with Hungarian, English, and same-language subtitles
A kubai szülők gyermekeként New Orleansban született Lisette Oropesa kezdetben fuvolistának készült, de operaénekes és zenetanár édesanyja ösztönzésére beiratkozott a Louisianai Egyetem magánének szakára. 2005-ben a Metropolitan Opera énekversenyének döntőseként részt vehetett egy fiatal művészeknek szóló képzésen, amelynek keretében egy évvel később már az Idomeneo és az Angelica nővér kisebb szerepeiben debütálhatott az amerikai közönség előtt. Első főszerepe Susanna volt Erwin Schrott partnereként, és azóta is minden évadban látható a híres New York-i operaházban.
Repertoárján előkelő helyet foglalnak el Mozart, Donizetti és Verdi művei, de számos barokk opera-előadásban is fellépett, és az oratórium-irodalom szinte minden fontosabb darabját énekelte Bachtól Orffig. Operaénekesi karrierje mellett aktív maratoni futó, társzerzőként könyve is jelent meg a sportról és a vegán életmódról. A koloratúrszoprán gyakori vendég az európai operaházakban is Cardifftól kezdve Párizson, Genfen és Milánón át Bécsig, a Sztárestek zongorával sorozatban most Budapestre is ellátogat, pályája során először.
Verdi's funeral opera Concert performance in Latin with Hungarian and English surtitles
NEW YEAR'S AT THE OPERA HOUSE Concert
Recommended for children ages 4 to 10 Hungarian-language discussion programme.
Warning! The basket time limit is about to expire!
estimated time left:
00:00
Time limit has expired. Please, put item(s) in to basket again.
---