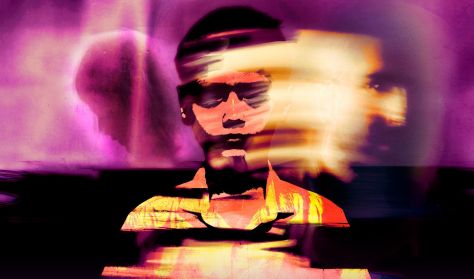 Les Enfants Terribles
A ballet-opera by Philip Glass based on the story by Jean Cocteau, in French, with Hungarian and English surtitles
more
Nincs aktuális előadás
Ön egy múltbeli eseményre keresett rá. Kérjük, válogasson aktuális kínálatunkból a Jegy.hu keresőjében!
Adaption by Philip Glass and Susan Marshall
Rare is the work for the opera stage in which singers and dancers share equal importance in jointly moving the story along with their expressive power. This is something that is evident in the balett-opera Les Enfants Terribles, which world-renowned Philip Glass composed as the final part of his Jean Cocteau trilogy. In the story of Paul and Lise, the two children are both prisoners and victims of an imaginary world of their own invention, having created through play an entire world which they are no longer able to distinguish from reality. One way to interpret the piece is as Cocteau's faith in the transcendent power of the imagination and creativity, in which the singers and dancers alternate in relating the events taking place in the story.
Les Enfants Terribles
An Opera By Philip Glass
Based on the story by Jean Cocteau
Adaption by Philip Glass and Susan Marshall
© 1996 Dunvagen Music Publishers Inc. Used by Permission.
Synopsis
In Philip Glass's work, reality and fantasy place the story in ever different fractures of light at simultaneous times, playing off of the genres of opera and ballet.
Paul and Elisabeth (Lise), the unique siblings, live in their own special fantasy world, in an apartment where their dying mother lives in the adjoining room. Paul is wounded when his schoolmate Dargelos hits him with a snowball, forcing Paul to stay home until he recovers. Locked together, the siblings become increasingly detached from the outside world, living their fantasies in their interdependent relationship. They have named this the Game which, although it starts out innocent enough, becomes increasingly perverse, especially as a result of the trauma they experience following their mother's death and the fact they are locked up together. Their friend Gérard is the only person they allow inside, as a kind of audience for the Game.
Lise starts to become bored with being locked up and starts modelling for a milliner. This is where she meets her new colleague Agathe, who she invites to their place. Agathe bears a striking resemblance to Dargelos, which causes the internal tension in the room to slowly become impossible to bear. Lise's next attempt to break free is marriage: she has chosen the wealthy Michael, who soon afterwards ends up dying in a car accident.  
Paul falls increasingly in love with Agathe, which Lise is unable to accept: she does everything she can to thwart their love, first trying to get Agathe to fall for Gerard and then resorting to hiding Paul's love letter to Agathe. Since he does not receive a reply to his letter, Paul resorts to taking poison. He finds out about Lise's scheming too late: the poison has already had its effect. The Game, which had at first seemed innocent and based on dominance, ends up leading to tragedy.
Opera in three acts, one part, in English, with Hungarian and English surtitles
Opera in three parts, four acts, in Italian, with Hungarian and English subtitles
Song and aria recital in two parts, with Hungarian and English surtitles
Children's production for little ones
Please note that guided tours are currently offered in Hungarian only. Please check back for availability in English later. Get…
Children's opera in two parts, in Hungarian, with Hungarian and English surtitles.
Warning! The basket time limit is about to expire!
estimated time left:
00:00
Time limit has expired. Please, put item(s) in to basket again.
---