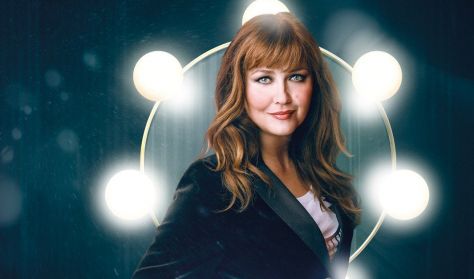 7 divas: Klára Kolonits
7 Divas
KLÁRA KOLONITS
Festive gala concert with Hungarian and English surtitles
Különleges karrier Kolonits Kláráé. Vélhetően ő az egyetlen szoprán a világon, aki előbb énekelte el A kékszakállú herceg vára Juditját, mint Az Éj királynőjét. Érthetetlenül hosszú, közel egy évtizedes volt az út, amíg Kolonits Klára az OPERÁ-ba ért, ahol azonnal főszerepben, a Così fan tutte Fiordiligijeként debütált. Mozarthoz azóta sem lett hűtlen, a salzburgi zseni összes repertoáron levő művében kapott méltó feladatot. A szoprán igazi otthonát a hazai és nemzetközi bel canto-hősnők világában találta meg. Bellini, Donizetti és Meyerbeer művein kívül olyan ritkaságokban is megcsillanthatta különleges technikáját, mint Donizetti Szegeden előadott Stuart Máriája. De éppen olyan fontosak Kolonits számára Erkel művei is, Szilágyi Erzsébeten és Melindán kívül koncerten Bátori Máriát és Erzsébetet is élő lemezre énekelte. Bel Canto Reloaded című CD-je a nemzetközi szakma érdeklődését is felkeltette.
NEW YEAR'S AT THE OPERA HOUSE Concert
Verdi's funeral opera Concert performance in Latin with Hungarian and English surtitles
Zoltán Kodály Opera Total – Psalmus100 Concert in two parts
Warning! The basket time limit is about to expire!
estimated time left:
00:00
Time limit has expired. Please, put item(s) in to basket again.
---