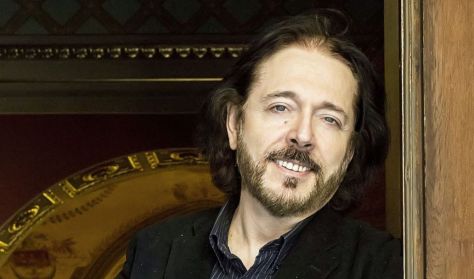 Kálmándy30
Anniversary gala concert
On March 15, 2019 Michele Kalmandy had the honour to receive the Kossuth Prize in front of the Hungarian Holy Crown, in the Hungarian Parliament, which has crowned his three-decade-long baritone career. It has become a tradition that the Hungarian Opera House organizes a jubilee opera gala for its Kossuth laureates, and it is a unique opportunity if, as it is now, the award and the ceremonial evening find the singer in his best shape. Michele Kalmandy, who comes from the Transylvanian Hungarian community, joined the Opera thirty years ago immediately with lead roles. Even as he was earning great success on the stages of prominent opera houses around the world, thanks to his singing, in quality and style akin to the greatest such as Sándor Svéd and Nicolae Herlea, he had a reliable presence in Budapest, constantly part of the Hungarian opera scene. Michele Kalmandy will perform a special program compiled by himself and accompanied by his select colleagues in front of the audience of Erkel Theater.
Conductor: János Kovács
Soloists: Michele Kálmándy, Szilvia Rálik (on video recording), Csilla Boross, Bernadett Fodor, Sándor Köpeczi, Boldizsár László
Featuring on violin: László G. Horváth
Featuring the Hungarian State Opera Orchestra.