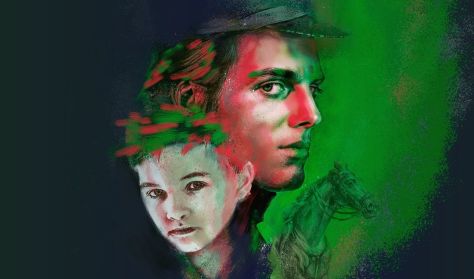 John the Valiant
Pongrác Kacsóh
JOHN THE VALIANT
Singspiel in three parts, in Hungarian, with Hungarian and English subtitles
"Such a wonderful tale. Pongrác Kacsóh followed in the tracks of the poet without wiping off the butterfly wing scale with rough hands; his fantastic, gorgeous music is distinctly different from any operetta we have heard before with its Hungarian motives and genuine folk style", reports on the 1904 premier of John the Valiant the newspaper called Újság. It might sound incredible, but the title role was played by the great prima donna Sári Fedák. "When I had sung 'A single rose says it better', the fate of the work was sealed. Everyone was crying in the audience, and I cried with them." There was hardly a season since its opera house premier in 1931 when it was not included in the programme. With John the Valiant, the OPERA wishes to honour the 200th anniversary of Sándor Petőfi's birth in 2023.
AUTHORS
Libretto by: Enikő Perczel | Máté Szabó
Original libretto based on the poem by Sándor Petőfi: Jenő Heltai | Károly Bakonyi
Adapted by: Sándor Palcsó Jr.
Set designer: Balázs Horesnyi
Costume designer: Anni Füzér
Animation based on Győző Somogyi's drawings by: Dániel Huszár | Bálint Berkes | Zsombor Czeglédi
Graphic artist: Balázs Illés
Choreographer: Bertalan Vári
English subtitles: Arthur Roger Crane | Minka Benkő | Andrea Valkai
Head of the Children's Chorus: Nikolett Hajzer
Chorus director: Gábor Csiki
Adolphe Adam LITTLE CORSAIRE Children's production World premiere
Johann Sebastian Bach – Felix Mendelssohn-Bartholdy ST MATTHEW PASSION Oratorio in one part, in German, with Hungarian and English surtitles
Carl Orff CARMINA BURANA Scenic cantata, in the original languages, with Hungarian and English surtitles
Warning! The basket time limit is about to expire!
estimated time left:
00:00
Time limit has expired. Please, put item(s) in to basket again.
---