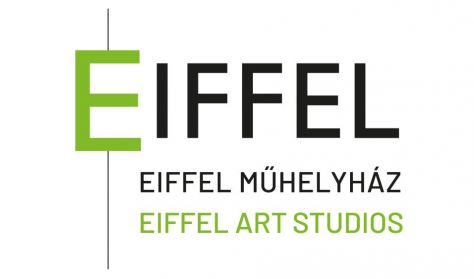 Enigma
Ballet show in two acts
more
Nincs aktuális előadás
Ön egy múltbeli eseményre keresett rá. Kérjük, válogasson aktuális kínálatunkból a Jegy.hu keresőjében!
Hans van Manen / Erik Satie
Trois Gnossiennes
Built around the magically beautiful music of Erik Satie, Hans van Manen's Trois Gnossiennes draws a picture of a unique relationship. This double portrait painted with sensitive brushstrokes flashes with images of trust, submission and dominance, and relativity and interdependence. Masterfully alternating between lyrical and grotesque elements and weaving together memorable human traits, van Manen depicts monologues and dialogue, as well as symbolic moments of a relationship rich in intimate profundities. The bravura elevation of simple poses to the level of acrobatics and the enigmatic and fantastic play with a living body that goes limp make this short but dense work an unforgettable one.
Sharon Eyal / Gai Behar / Ori Lichtik
Bedroom Folk
Sharon Eyal and Gai Behar are among the most exciting, original creative pairs in contemporary dance. The Jerusalem-born Eyal was a dancer, and later a choreographer, with Israel's exceedingly important Batsheva Dance Company before forming her own ensemble, the L-E-V Company, in 2013, with which she appeared in Budapest in April 2017. Her creative and romantic partner, Gai Behar, is a DJ and underground creative specialist in Tel Aviv. In 2015, they composed Bedroom Folk for the Nederlands Dans Theater (NDT 1), a piece that formed part of the Strong Language dance show. Music, dance and light each receive equal emphasis in the choreography, which is little more than half an hour in length. The creation, which blends clean, uniquely designed and exotic dance elements and operates with suggestive colours and lighting, has a captivating atmosphere which is both serious and silly at the same time.
Sol León & Paul Lightfoot / P. Prado / A. Dominguez / E. Lecuona / R. Barretto / Trio Los Panchos
Sad Case
"Now in hindsight we realise that energy is everything. When we created Sad Case in 1998, so far in to Sol's pregnancy, the hormones were jumping and emotions were high.  It is these hormones of laughter, madness and the trepidation of the unknown ahead that are the umbilical chord of this work," says the British Paul Lightfoot, thinking back to the origin of the ballet. He and his partner, the Spanish Sol León share credit for the performance's choreography and set and costume designs. Up until 2020, León worked as artistic consultant and Lightfoot as artistic director for the Nederlands Dans Theater (NDT), where they were responsible for bringing about sixty creations, including Sad Case, which is undoubtedly one of the pillars of their work. In it, surprising movements set to Mexican mambo music reflect the ongoing search for the tension between the satirical and the serious. The Opera has long planned the staging of this irresistible modern piece for Hungarian audiences – and by way of it, the art of the world-famous Lightfoot.
Opera in three parts, four acts, in Italian, with Hungarian and English subtitles
Rudi van Dantzig / Toer van Schayk / Pyotr Ilyich Tchaikovsky SWAN LAKE Classical ballet in three acts
Contemporary Opera This performance is not recommended for chrildren under the age of 14.
Gala concert in two parts
László Seregi / Károly Goldmark / Frigyes Hidas: THE TAMING OF THE SHREW This performance is not recommended for chrildren…
Sir Kenneth MacMillan / Franz Liszt / John Lanchbery: MAYERLING Ballet in three acts
Warning! The basket time limit is about to expire!
estimated time left:
00:00
Time limit has expired. Please, put item(s) in to basket again.
---