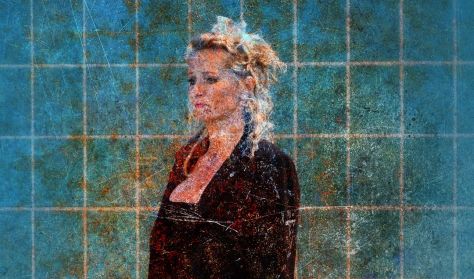 2
Elektra
Richard Strauss
ELEKTRA
Opera in one act, in German, with Hungarian and English surtitles
Information on standing places for sold-out performances
If all seats are sold out for the selceted time, 64 standing seats at reasonable prices for the 3rd floor balcony become available 2 hours before the start of the performance. Tickets can be purchased at the Opera House ticket office and online. Please note there is limited view from the side seats and the standing places, but the performance can be followed on screens.
"So many grandly constructed and amazingly nuanced scenes! Full of ambivalences, the initial kinship of the three female characters and the antagonism growing out of the insolubilities of life – paradox fusing into complexity. Flung from one perspective to the next, we can only agree with Klytämnestra: Was die Wahrheit ist, das bringt kein Mensch heraus: what the truth is, no man will ever unravel," wrote Géza Fodor of Balázs Kovalik's production.
Richard Strauss wrote an overwhelming one-act masterpiece to Hofmannsthal's libretto, an opera of feminine tragedy. It is a faithful adaptation of the Greek tragedy, pitting reconciliation, revenge and madness stoked by a troubled conscience one against the other.
AUTHORS
Librettist: Hugo von Hofmannstahl
Costume designer: Csaba Antal
Costume designer: Mari Benedek
Hungarian subtitles: Máté Mesterházi
English subtitles: Notis Georgiou
Chorus director: Gábor Csiki
CAST
Clytaemnestra: Atala Schöck
Chrysothemis: Adrienn Miksch
Clytaemnestra: Lusine Sahakyan
Clytaemnestra: Zsófia Nagy
A young servant: Gergely Biri
An old servant: Máté Fülep
An overseer: Mária Farkasréti
First maid: Anna Csenge Fürjes
Second maid: Zsófia Kálnay
Third maid: Melinda Heiter
Fourth maid: Beatrix Fodor
Fifth maid: Eszter Zavaros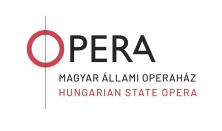 Buy tickets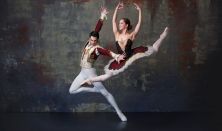 Buy tickets
Marius Petipa / Alexander Gorsky / Kasyan Goleizovsky / Michael Messerer / Ludwig Minkus DON QUIXOTE Classical ballet in three…
Warning! The basket time limit is about to expire!
estimated time left:
00:00
Time limit has expired. Please, put item(s) in to basket again.
---