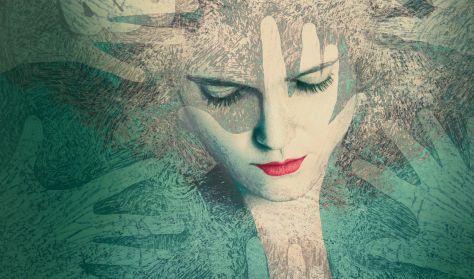 Dido & Aeneas
Henry Purcell
DIDO & AENEAS
Opera in three acts, one part, in English, with Hungarian and English surtitles
more
Nincs aktuális előadás
Ön egy múltbeli eseményre keresett rá. Kérjük, válogasson aktuális kínálatunkból a Jegy.hu keresőjében!
Last event date: Saturday, October 22 2022 7:00PM
Henry Purcell's epic masterpiece, Dido and Aeneas has to do with the Trojan War. But what is even more important than the historical background of this hour-long little gem is love – as Dóra Barta, the director of the production highlights it, "Humanity has long known that if there is something you can die of, Love is certainly such a thing. Whether it is happy or not, returned or unrequited, one thing is sure: it is dead serious business. The tragic-ending romantic affair enfolding between the queen of Carthage and the Trojan hero was made into a grand classic of universal cultural history by Virgil, but it was the thirty-year-old Henry Purcell whose music made its heroes rise to the stars, among which they have been shining with never fading light for three and a half centuries now."
AUTHORS
Librettist: Nahum Tate
Director and choreographer: Dóra Barta
Set designer: Ildi Tihanyi
Costume designer: Andrea Kovács
Lighting designer: Zoltán Katonka
Dramaturg: András Almási-Tóth
Musical director: László Bartal
Fairy tales and music from a far-off land
The World of Ballet Remembers a Hungarian Legend
Sergei Prokofiev: ВОЙНА И МИР (WAR & PEACE) Contemporary Opera - Premier Opera in thirteen scenes, in two parts, in Russian with Hungarian and English subtitles
A 60-minute tour starts every day at 13:30, 15:00 and 16:30 in English. To request a tour in other languages…
Concert performances with Hungarian and English surtitles
Recommended for children ages 4 to 7 Hungarian-language discussion programme.
Warning! The basket time limit is about to expire!
estimated time left:
00:00
Time limit has expired. Please, put item(s) in to basket again.
---