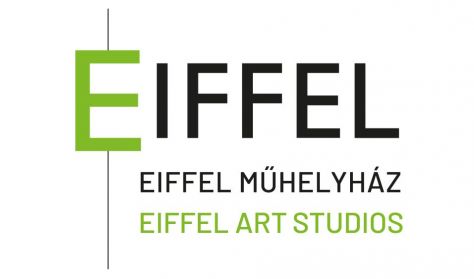 Dancingly Yours
Modern ballet show in three acts
more
Nincs aktuális előadás
Ön egy múltbeli eseményre keresett rá. Kérjük, válogasson aktuális kínálatunkból a Jegy.hu keresőjében!
Wayne McGregor / Joby Talbot / Jack White III
Chroma
"Often in my own choreographies I have actively conspired to disrupt the spaces in which the body performs," says Wayne McGregor, and this is true of this dance piece of his that examines the dramatic possibilities of the human body and how it is capable of communicating extreme thoughts and emotions. Fusing with and augmenting Joby Talbot's original arrangements of music from the American rock band The White Stripes is a spare and minimalist set designed by architect John Pawson. Since its 2006 London premiere, Chroma has been adopted by major European and American ballet companies. In the 2021/22 season, it also becomes part of the Hungarian National Ballet's repertoire.
"Minimalism and anarchy, chaos and classicism."
Commissioned by the the Royal Ballet. Chroma was first performed by the RoyalBallet at the Royal Opera House, London on 17 November 2006.
Alexander Ekman / Mikael Karlsson / Erik Satie / Ane Brun
Episode 31
"Episode 31 was created in 2011 for the graduating senior class at the Juilliard School in New York City. It is a large group piece consisting of a number of fast-paced scenes created by the dancers. From an upbeat drumming sequence to a quiet comment on beauty by Eric Satie, this piece is a showcase for the young enthusiastic energy of these very athletic dancers." This is how Alexander Ekman explains the origins of a choreography that, after its New York premiere, was also shown in Edinburgh and also made it into the repertoires of the Finnish National Ballet and the Royal New Zealand Ballet. In September 2019, it becomes a colourful part of the Hungarian National Ballet's modern repertoire.
"From youthful enthusiasm to quiet meditation: this is all dance."
Alexander Ekman and Mikael Karlsson are represented by Stepping Grounds Arts/CultureManagement.   www.steppinggrounds.com
Jiří Kylián / Wolfgang Amadeus Mozart
Petite Mort
Jiří Kylián has always admired Mozart; over the course of his career, he has created a number of choreographed to the composer's music, including one from 1991 that paid homage to the genius of the 200th anniversary of his death.
Featured in this uniquely atmospheric ballet are six women, six men and six swords. In addition to the weapons, other props include black, baroque-style clothing and bizarre crinolines. The symbolic image in the dance piece presents a world where aggression, sexuality, silence, music, vulnerability, interdependence and eternal human beauty exist together in their own sense of poetry. This ballet from the choreographer's mature period is characterised by daring visuals, superb dance performances, elegance and style and has featured in the Hungarian National Ballet's repertoire since May 2013.
Jiří Kylián / Wolfgang Amadeus Mozart
Six Dances
"I've decided that I cannot simply create a dance series reflecting the composer's sense of humour and music genious. Instead, I've choreographed six visibly confusing scenes..." (Jiří Kylián)
In Kylián's ballet, Mozartian playfulness and absurd reality are transplanted into the language of movement. It was not a story that he set out to create, but rather a dance piece constructed out of the absurd situations encountered by heroes in powdered wigs who sometimes act irrationally and awkwardly: the very dictionary definition of the word "burlesque". From the first moment, the eight dancers take the stage like they are stepping out of a wax museum from Mozart's own era, and then the innovative freshness and dizzying dynamic of the choreography makes them ever more modern: timeless heroes of Kylián's absurd creative world.
Fairy tale ballet in two acts
Opera in three parts, in three acts, with prologue and epilogue, in French, with Hungarian and English surtitles
A 60-minute tour starts every day at 13:30, 15:00 and 16:30 in English and French. To request a tour in other languages (Italian, Spanish, Russian, German), please get in touch with the OperaTour team. Price: 7000 HUF Tours include a short concert at the end featuring the soloists of the OPERA. Photography for non-commercial purposes is allowed (flash photography and tripods are not permitted).
Opera in three acts, one part, in English, with Hungarian and English surtitles
Opera in one act, in German, with Hungarian and English subtitles
Concert performance in Latin and German with Hungarian and English surtitles
Warning! The basket time limit is about to expire!
estimated time left:
00:00
Time limit has expired. Please, put item(s) in to basket again.
---