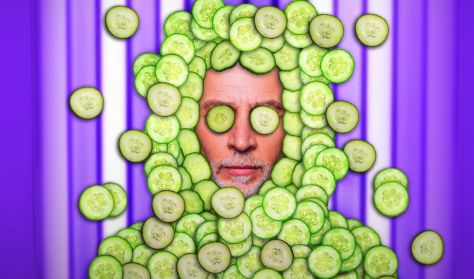 2
Le bourgeois gentilhomme (The Bourgeois Gentleman)
Comic opera in one part, in five acts, in Fench with Hungarian and English surtitles
The performance is based on the works by Molière and Lully
Jean-Baptiste Lully and Molière first presented this comédie-ballet of theirs in 1670, at the Château de Chambord. This was a massive and lengthy event combining many art forms, with prose meeting music in a shared world of storytelling and timeless musical pleasure independent of medium. And all the while, viewers ate, drank and enjoyed the evening however they pleased in an incredible venue in the middle of a forest encompassing the vast hunting estate. This production attempts to evoke this same milieu, using Molière's piece as a starting point and focusing on the event-like nature of the coexistence of singers, musicians, dancers and stage actors alongside the plot itself.
In our story, Monsieur Jourdain and his family move into the Eiffel Art Studios building. Jourdain has run away from his flourishing business in order to purchase the newly opened arts centre, and now all the generous patron has to do is figure out how to pretend to be an unsurpassably dedicated connoisseur and fan of classical music and how to interact comfortably with serious artists, and with one greatly admired lady of the stage in particular. Despite all his best efforts, he is still unable to suppress his yawns during each aria and finds himself bewildered by the unfamiliar sound of a countertenor.
Instead of supporting him, his family gets in his way: his wife resents the change in her environment and takes every opportunity to laugh at Jourdain's awkward attempts to fit in, and his daughter simply avoids it altogether. As Jourdain attempts to meet both social expectations and those of his family, he fails to even notice that this feverish undertaking is gradually destroying his life.
Rock-opera production in Hungarian, with Hungarian and English surtitles
A ballet-opera by Philip Glass based on the story by Jean Cocteau, in French, with Hungarian and English surtitles
Scenic cantata, in the original languages, with Hungarian and English surtitles