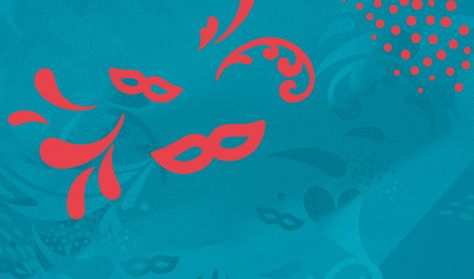 Carnival's Parting Words – Gala Concert at the Erkel Theatre
Nincs aktuális előadás
Ön egy múltbeli eseményre keresett rá. Kérjük, válogasson aktuális kínálatunkból a Jegy.hu keresőjében!
Last event date: Saturday, March 05 2022 7:00PM
When Erkel Theatre was reopened for performances in 2013 after 6 years of beauty sleep, we knew that the quick repairs would be enough only to keep the building open for a couple of years. It is now time to get to work again, to repair its technologies, and to redesign its spaces. Almost a decade has passed since then, and as the Opera House opens it will be time to take the first steps to modernise Erkel Theatre, which requires us to shut the doors for at least six months. The farewell is not goodbye, and carnival is the perfect time for all of the Opera's companies to spend a cheerful night with their audiences.
Programme:


Part I
Erzsébet Szőnyi: The Stubborn Princess – Finale | featuring the Hungarian State Opera's Children Chorus accompanied by Klára Jean on piano, conductor: Nikolett Hajzer
Excerpt from the documentary 70 Seasons of the OPERA's Erkel Theatre | director: Kata Ruttner, cinematographer: Gyula Németh
Levente Szörényi: Stephen, the King – "Szállj fel, szabad madár" | Csaba Szegedi
Intermission


Part II
Dmitrij Kirejko / Olga Chernakova / Ferenc Erkel: Hunyadi László – Palotás dance | featuring the pupils of the Hungarian National Ballet Institute
Giuseppe Verdi: Nabucco – Zaccaria's aria from Act 2 | András Palerdi
Karl Goldmark: Die Königin von Saba – Sulamith's aria from Act 1 | Eszter Sümegi
Giacomo Puccini: La bohème 2.0 – Rodolfo and Marcello's duet from Act 4 | Gergely Boncsér, Csaba Sándor
Gaetano Donizetti: La fille du régiment – Marie's aria from Act 1 | Zita Szemere
Jiří Kylián / Wolfgang Amadeus Mozart: Six Dances | featuring the Hungarian National Ballet
Jacques Offenbach: Les contes d'Hoffmann – Barcarola | Lilla Horti, Bernadett Fodor
Giuseppe Verdi: La traviata – Sempre libera | Orsolya Hajnalka Rőser, Gergely Boncsér
George Gershwin: Porgy and Bess – Sporting Life's song | Boldizsár László, Péter Balczó, János Szemenyei
Leonard Bernstein: West Side Story – America | Gabriella Balga, Anna Csenge Fürjes, Melinda Heiter, Andrea Brassói-Jőrös, Kinga Kriszta, Eszter Zavaros
Johann Strauss II: Der Zigeunerbaron – Homonnay's entrance | Zsolt Haja, Lajos Geiger
Wolfgang Amadeus Mozart: Die Zauberflöte – Finale of Act 2 | Kolos Kováts and all performers of the gala

Director: András Aczél
Conductor: Gergely Kesselyák
Hostess of the event: Bori Keszei
Featuring the Hungarian State Opera Orchestra
Richard Wagner PARSIFAL Bühnenweihfestspiel in three acts, in German, with Hungarian, English and German subtitles
Prima donnas ILONA TOKODY Festive gala concert with Hungarian and English surtitles
Carl Orff CARMINA BURANA Scenic cantata, in the original languages, with Hungarian and English surtitles
Johann Sebastian Bach – Felix Mendelssohn-Bartholdy ST MATTHEW PASSION Oratorio in one part, in German, with Hungarian and English surtitles
Levente Szörényi – János Bródy STEPHEN, THE KING (JUNIOR) The greatest hits of the rock-opera in its original arrangement, with…
7 Divas GYÖNGYI LUKÁCS Festive gala concert with Hungarian and English surtitles
Warning! The basket time limit is about to expire!
estimated time left:
00:00
Time limit has expired. Please, put item(s) in to basket again.
---