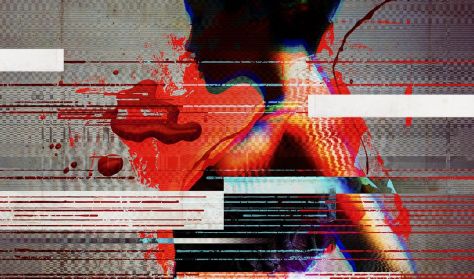 2
Die Frau ohne Schatten (The Woman without a Shadow)
Richard Strauss
DIE FRAU OHNE SCHATTEN (THE WOMAN WITHOUT A SHADOW)
Opera in three acts, in German, with Hungarian, English, and German subtitles
Nincs aktuális előadás
Ön egy múltbeli eseményre keresett rá. Kérjük, válogasson aktuális kínálatunkból a Jegy.hu keresőjében!
Last event date: Friday, June 02 2023 6:00PM
The daughter of the Emperor of the Spirit Realm turned from a gazelle into a beautiful girl. Hunter and prey fell in love with each other: the fairy girl became the Empress of the Southeastern Islands. Since then, light has penetrated her body as if she were of glass: a spirit trapped in the world of humans. If she cannot obtain her shadow, the Emperor will turn into stone…
Conceived at wartime, this tale is about humanity, self-sacrifice and the appreciation of happiness.
AUTHORS
Librettist: Hugo von Hofmannstahl
Set designer: Balázs Horesnyi
Costume designer: Kati Zoób
Hungarian subtitles: Máté Mesterházi
English subtitles: Judit Kenesey
Head of the Children's Chorus: Nikolett Hajzer
Chorus director: Gábor Csiki
CAST
The Emperor: István Kovácsházi
The empress: Eszter Sümegi
The Nurse: Ildikó Komlósi
The Messenger of the Spirits: N.N.
The Guardian of the Threshold: Eszter Zemlényi
The Apparition of a Youth: Péter Balczó
The Falcon: Anikó Bakonyi
A Voice from Above: Bernadett Fodor
Barak, the dyer: Csaba Szegedi
Wife of Barak: Szilvia Rálik
The one-eyed man, Barak: Lajos Geiger
The one-armed man, Barak: Ferenc Cserhalmi
The hunchback, Barak: István Horváth
The voices of the town: István Horváth | Lajos Geiger | Ferenc Cserhalmi
The children: Ágnes Molnár | Zsófia Kálnay | Bori Keszei | Anikó Bakonyi | Eszter Zemlényi | Bernadett Fodor
Three servants: Ágnes Molnár | Bori Keszei | Zsófia Kálnay
Carl Orff CARMINA BURANA Scenic cantata, in the original languages, with Hungarian and English surtitles
Marius Petipa / Alexander Gorsky / Kasyan Goleizovsky / Michael Messerer / Ludwig Minkus DON QUIXOTE Ballet in three acts
Wayne Eagling / Tamás Solymosi / Pyotr Ilyich Tchaikovsky THE NUTCRACKER Fairy tale ballet in two acts
NEW YEAR'S AT THE OPERA HOUSE Concert
Giuseppe Verdi NABUCCO Opera in three parts, four acts, in Italian, with Hungarian, English, and Italian subtitles
Pongrác Kacsóh JOHN THE VALIANT Singspiel in three parts, in Hungarian, with Hungarian and English subtitles
Warning! The basket time limit is about to expire!
estimated time left:
00:00
Time limit has expired. Please, put item(s) in to basket again.
---